AMS Community Care Initiative: Washington DC & Homelessness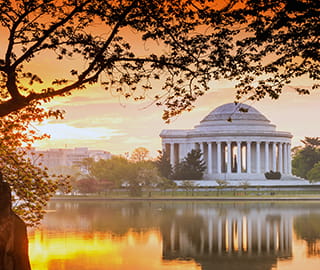 Where Professional Development & Human Development Meet
Service learning is an integral part of Montessori pedagogy and an expression of grace and courtesy. Attendees of The Montessori Event and students from Montessori Secondary programs will demonstrate their care of others during the AMS Community Care Initiative.
Donations
The Initiative will support our local host community, Washington, DC, by collecting food and personal care items for SOME ("SOME" stands for So Others Might Eat) and DC Central Kitchen, DC-based homeless and poverty relief organizations. Donations of foods in sealed packages (such as canned beans, nut butters, canned tuna, etc.), and new, unused toiletries, including those found in your hotel sleeping room, may be dropped off at the Community Care Initiative table near badge-pickup.
Service Outings
In addition to donating items, you may opt to donate your time during service outings to the kitchens and dining rooms serving the homeless, preparing and serving food to the city's residents and enjoying a prepared meal alongside them. Sign up for this when you register for The Montessori Event. There is a suggested donation of $20. Spaces are limited and will be given on a first-come, first-served basis.
The outings take place:
Thursday, 8:20 AM – 1:00 PM: DC Central Kitchen
Saturday, 8:20 AM – 1:00 PM: SOME
Meet 8:20 AM at the 24th Street entrance of the Marriott Wardman Park. We will travel as group via public transportation.
Participants will earn 6 hours of continuing professional development for the service, which includes the workshop described below.
Self-Reflection
Participants in the service outings will have an opportunity for self-reflection by engaging in a workshop, conducted by representatives from the homeless kitchens, about supporting the homeless in their own communities. The workshops will take place during each outing.
Service Space
There will be a dedicated Service Space onsite at the conference, open to all attendees. Educators will be on-hand throughout the day Friday and Saturday to display information about service learning projects their students have recently undertaken. Current Montessori students will also be present to share their experiences with service learning. Attendees will find takeaway resources for creating their own service learning projects.
If you would like to join other educators in the Service Space to discuss your school's service learning projects, contact Carla Hofland.
For More Information
Contact Aimee Allen or Ali Duclo.