Dr. Nancy McCormick Rambusch Keynote Speaker: Beverly Daniel Tatum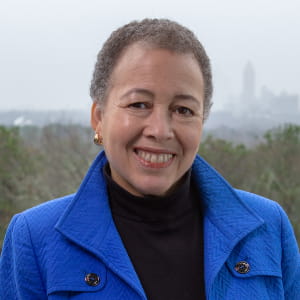 Keynote Address: Why Are All the Black Kids Sitting Together in the Cafeteria?
Friday, March 5
12:00 PM – 12:45 PM
About Beverly Daniel Tatum
Dr. Beverly Daniel Tatum is president emerita of Spelman College and a clinical psychologist who is widely known for her expertise on race relations and her commitment to starting difficult conversations to help solve problems and build community.
She is the author of the critically acclaimed book, Why Are All The Black Kids Sitting Together in the Cafeteria? And Other Conversations About Race. Originally published in 1997, the book was fully revised and updated in 2017. In 2020, it landed on the NY Times Bestseller List—a rare occurrence for a seasoned title.
She is also the author of Assimilation Blues: Black Families in a White Community (1987) and Can We Talk About Race?: And Other Conversations in an Era of School Resegregation (2007). Dr. Tatum has also published widely in social science and education journals.
During her tenure as the ninth president of Spelman College in Atlanta, GA (2002 – 2015), Dr. Tatum set an expectation that it would be recognized as one of the finest liberal arts colleges in the country — a place where young women of African descent could say, "This place was built for me, and it is nothing less than the best!" Spelman is now widely recognized as one of the leading liberal arts colleges in the nation.
Dr. Tatum has been a lecturer at the University of California at Santa Barbara (1980 – 1983), a faculty member at Westfield State College (1983 – 1989), and the acting president of Mount Holyoke College in South Hadley, MA, where she served as a professor of psychology and education and later as chair of the department. In 1998, Dr. Tatum was appointed dean of the College and Vice President for Student Affairs. While in that position, she directed the offices of the Dean of Students, Religious and Spiritual Life, Career Development, and Health Services.
She was a 2013 recipient of the Carnegie Academic Leadership Award and the 2014 recipient of the American Psychological Association Award for Outstanding Lifetime Contributions to Psychology. She has toured extensively, leading workshops and presenting papers and lectures on racial identity development.
Dr. Tatum has a PhD in clinical psychology from the University of Michigan and an MA in Religious Studies from Hartford Seminary.
Keynote Presentation sponsored by Hudson Country Montessori School and Inly School