Friday Keynote Speaker: Rachel Ignotofsky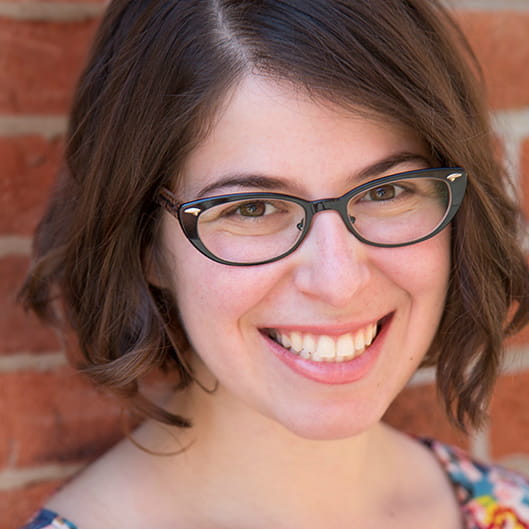 Fearless Women In Science Throughout History
Friday, March 13
10:15 AM – 11:15 AM
Countless women have made significant achievements in the fields of science and medicine and have shaped our modern world, but many have gone widely under recognized for their accomplishments. Oftentimes, these women don't even appear in history books or museums. These women, much like Maria Montessori, were trailblazers who forged their own paths and were often the only woman in a roomful of men.
Rachel will introduce you to some of these remarkable women. She will touch upon some of their incredible discoveries, and relate them to our lives today.
Rachel will also talk about what it means to be a fearless woman. She will walk you through her own journey of self-discovery, and tie it all back to the woman who shapes our work, Maria Montessori.
Following her keynote presentation, 11:30 AM – 12:00 PM, Rachel will be signing copies of her books outside the Trinity Ballroom. You can purchase them onsite in Shop AMS.
---
About Rachel Ignotofsky
Rachel Ignotofsky is a New York Times-bestselling author who creates educational artwork promoting scientific literacy and historical inclusivity.

Her first book, Women in Science, highlights the contributions of 50 notable women to the fields of STEM from the ancient to the modern world. Full of striking, singular art, this collection also contains infographics about relevant topics such as lab equipment, rates of women currently working in STEM fields, and an illustrated scientific glossary.

Her second book, Women in Sports, covers the achievements and stories of 50 female athletes from the 1800s to today, including trailblazers, Olympians, and record-breakers in more than 40 sports, from Billie Jean King to Simone Biles.

Ignotofsky's newest book, Women in Art, continues the series and highlights the achievements and stories of 50 notable women in the arts—from well-known figures like painters Frida Kahlo and Georgia O'Keefe, to lesser-known names like 19th-century African American quilter Harriet Powers and Hopi-Tewa ceramic artist Nampeyo.

Ignotofsky has also published The Wondrous Workings of Planet Earth, a beautifully illustrated tour of our planet that reveals ecosystems large and small, from reefs, deserts, and rainforests to ponds, backyard gardens, and even a drop of water. Through exquisite drawings, maps, and infographics, she makes earth science accessible and entertaining, explaining how our planet works, from its diverse ecosystems and their inhabitants to the levels of ecology, the importance of biodiversity, the carbon cycle, weather cycles, and more.

Ignotofsky grew up in New Jersey on a healthy diet of cartoons and pudding. She graduated from Tyler School of Art's Graphic Design program in 2011, and lives in Los Angeles, CA.