Springtime Fancy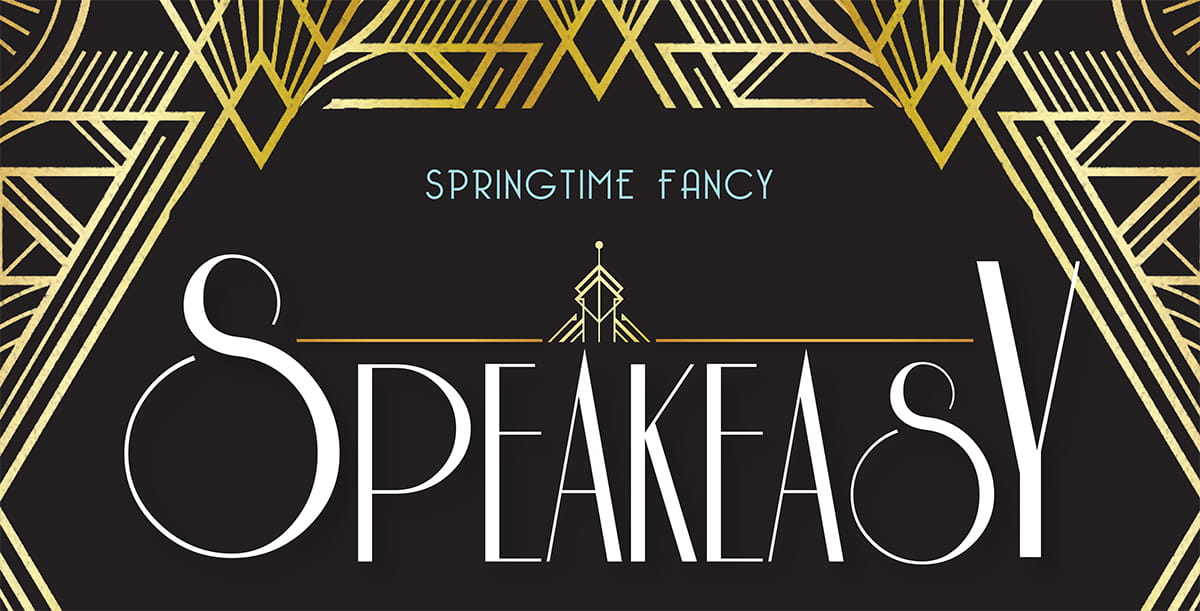 Travel back in time to the ritzy Roaring Twenties, when libations were flowing, jazz filled the streets, and flappers were cutting the dance floor with the Charleston, Foxtrot, and Black Bottom.
The 2019 Springtime Fancy will take place at the AMS Speakeasy—Prohibition's worst-kept secret. Prepare to join the fun in your swankiest dress or pinstriped suit—and to have at the ready the secret password that will get you past the bouncer. We will email it to you when you purchase your ticket. (Shhh, don't tell!)
With Gatsby-inspired food, refreshments sourced from "bootleggers," music to keep you on your feet, and a devil-may-care setting, you won't have to wonder why the 20s is often characterized by opulence, abundance, and wild abandon.
When: Saturday, March 23, 2019
Time: 7:30 PM – Midnight
Where: The AMS Speakeasy, Wardman Park Marriott Ballroom, Washington, DC
Tickets:
$225/individual
$2,000/table (group of 10)
Questions? Contact Kristine Cooper.
Proceeds from the Springtime Fancy Speakeasy will support the AMS Emerging Leaders Fellowship program, an intensive professional development initiative designed for credentialed Montessori teachers.
At the event of this century, we'll also honor the recipient of the AMS 2019 Douglas M. Gravel Award.