Back to Schedule
Living Legacy Address & Montessori Voices
Friday, March 05 | 01:45 PM - 02:30 PM
All Attendee
General Interest
2021 Living Legacy: Biff Maier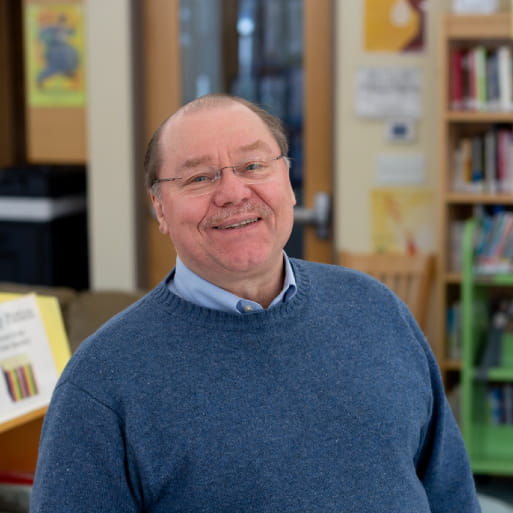 The American Montessori Society Living Legacy is an annual tribute to an individual whose dedication and leadership has made a lasting impact on the AMS community. The 2021 Living Legacy is William "Biff" Maier, who, in his nearly 50 years of Montessori service, has been, amongst other things, a guide and head of school, a co-director and treasurer of a teacher education program, chair of the Teachers Section of the AMS Board of Directors, and, perhaps most important, a mentor and a friend to many.
Biff described the theme of his address, which he calls "Looking Forward," like this: "The year 2020 stripped away Montessori veneer and left us with our Montessori souls. As we pivot and flex, we do what really matters. We discover why, in the end, we are in this work."
Montessori Voices
"Montessori Voices" are distinguished Montessori educators and other advocates who each year at The Montessori Event, draw from their diverse experiences to share thoughts, ideas, and reflections.
Marlene Barron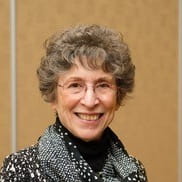 Dr. Marlene Barron is a Montessori educator and author with more than 50 years of experience in the field and recipient of AMS's first Dr. Nancy McCormick Rambusch Pioneering Award (2018) in recognition of her significant advances in raising the profile of Montessori education.
Founder of Staten Island Montessori School and the NYU Montessori Project, Dr. Barron was also head of NYC's West Side Montessori School and a teacher educator at CHAMP (Central Harlem Association of Montessori Parents). After her retirement,, she was a chief academic advisor in Beijing, China, and associate dean/director of research and development for Shanghai Montessori Teacher Education Program.
Marlene served AMS as president and treasurer of the Board of Directors. She was also a commissioner for the Montessori Accreditation Council for Teacher Education (MACTE).
She is author of a "Ready Set" series of books for parents of young children, including Ready Set, Read and Write. She also authored a 4-book series for parents who are Mandarin-language speakers: 真正的蒙氏教育在家庭: 50 个经典语言游戏造就孩子表达能力 Real Montessori Education Happens in the Family.
Marlene earned a PhD in curriculum & instruction with a focus on emergent literacy from New York University and an AMS Early Childhood credential.
David Kahn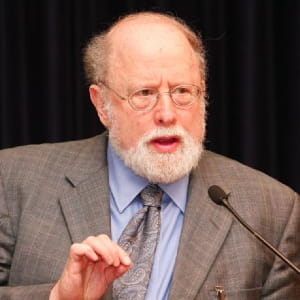 David Kahn is executive director emeritus of North American Montessori Teachers' Association and Montessori Development Partnerships Emeritus. He has served as a director for various nonprofit Montessori management organizations over the last 40 years. David has 17 years of Montessori teaching experience, 12 of them as teaching principal at Ruffing Montessori School, Cleveland Heights, OH. He was founding director of the Hershey Montessori School's Adolescent Community in Huntsburg, OH, an internationally acclaimed Montessori farm school model for adolescent education. He also serves as founding director emeritus of Montessori High School at University Circle, Cleveland, OH, which has quickly emerged as another program exemplar.
David developed the summer training institute, The AMI Montessori Orientation to Adolescent Studies, to guide and develop teachers who work with students ages 12 – 18. As a result of that program, he is internationally recognized as a leading consultant to schools that are beginning Montessori farm schools or high schools.
David holds an AMI Montessori Elementary diploma from Bergamo, Italy. He has utilized his film and writing skills to create the largest global Montessori media organization that documents Montessori innovation and implementation in both the public and private sectors through video and publications. He has created two major museum exhibits that have accented the social and ecological directions of the Montessori movement.
Recently, David has been designing a Montessori AMI Adolescent Course in Mexico in conjunction with Guadalupe Borbolla and the Association Montessori Internationale, and he is preparing a book on the cross reference of primary and secondary sources for the Adolescent level ages 12 – 24.
Sid Mohandas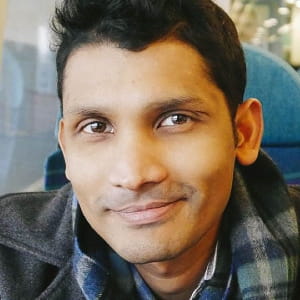 Sid Mohandas is the founder of The Male Montessorian, which aims to unsettle and reconfigure cis/heterosexual/patriarchal structures through an intersectional social and environmental justice perspective. The platform grew out of Sid's frustration over gender diversity in the staff of early education being framed solely in terms of "recruitment of more men," without consideration of "what kind of men?" or the immense variability in gender that exists beyond the binary.
An Early Childhood Montessori educator and teacher trainer, Sid is currently pursuing his doctorate at Middlesex University, London, where he is investigating how gender materializes in Montessori spaces using feminist posthuman and new materialist theories. He is also a guest lecturer for Middlesex's master's-level course in Interrogating Policy and Practice for Social Justice.
Meher Van Groenou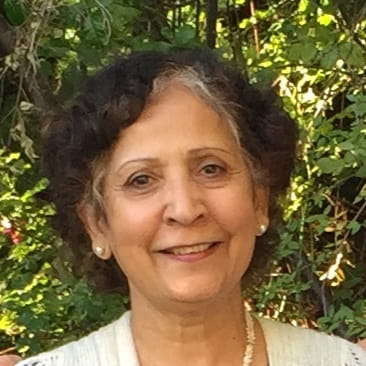 Meher Van Groenou, MA, MSW, is the program director of Montessori Institute of Advanced Studies, an AMS-affiliated teacher education program. She is the founder of Montessori School at Five Canyons and Golden Oak Montessori Charter School (CA). Meher is an Early Childhood credentialed teacher with more than 35 years of experience working with children and 25 years of experience teaching adult learners. As a member of AMS's erstwhile Teacher Research Network, Meher published classroom research.
Meher is currently working on a book about her research of Dr. Montessori's time in India.