Friday Keynote Speaker: Daniel Goleman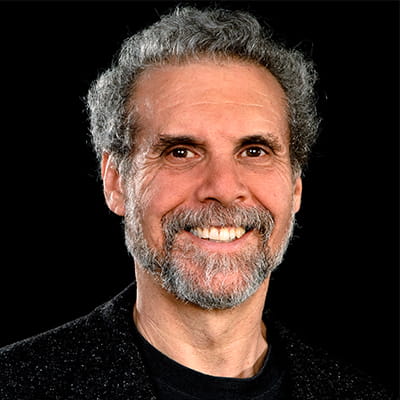 Focus & Emotional Intelligence
Friday, March 22
12:45 PM – 2 PM
It is becoming more and more difficult to function in this busy, distracted, and complex world. But if we are to survive—or even thrive—we must learn to manipulate 2 essential components that guide our every thought and action: focus and emotional intelligence.
Daniel Goleman will present cutting-edge research with practical findings from a variety of case studies to illustrate how focus is a powerful mental asset that helps us navigate life. He'll show us how focus is like a muscle; it atrophies if unused, but strengthens if properly worked, improving our overall awareness and attention span.
Dr. Goleman will also explain the 5 components of emotional intelligence: self-awareness, self-regulation, internal motivation, empathy, and social skills. He'll discuss how striking a balance of each enforces success in relationships, at work, even our physical well-being. Dr. Goleman will also demonstrate how curriculum that centers on focus and emotional intelligence can change the future for our children, by instilling brain-positive practices such as mindfulness, meditation, flexibility, and stress recovery.
---
About Daniel Goleman
Daniel Goleman has transformed the way the world educates children, relates to family and friends, and conducts business. His revolutionary 1995 book, Emotional Intelligence, was a multi-year bestseller, selling over 5 million copies, and brought the term into the American lexicon. The Harvard Business Review called the concept of emotional intelligence—which discounts IQ as the sole measure of one's abilities — "a revolutionary, paradigm-shattering idea." Named one of the 25 "Most Influential Business Management Books" by TIME, the book has been translated into 40 languages. Goleman's subsequent books on the subject, Ecological Intelligence: How Knowing the Hidden Impacts of What We Buy Can Change Everything, and The Brain and Emotional Intelligence: New Insights, Leadership: The Power of Emotional Intelligence have all been international best-sellers.
Goleman is a co-founder of the University of Illinois's Collaborative for Academic, Social, and Emotional Learning and co-director of Rutgers University's Consortium for Research on Emotional Intelligence in Organizations. He has been recognized with many awards, including the Washburn Award for science journalism, a Lifetime Career Award from the American Psychological Association.
Books by Daniel
The Art of Managing Emotions