Montessori Voices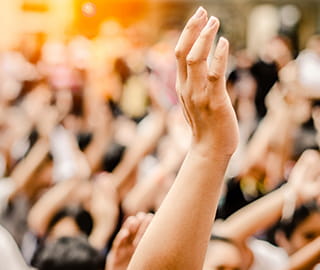 Thursday, March 21
6:00 PM – 7:30 PM
Featuring: Sandra Stevenson, Biff Maier, Anna Perry, Brandt Smith, and Catherine McTamaney
A diverse group of Montessori masters and aficionados will motivate, move, and delight you as they share personal stories from their life and work. Their diverse experiences, as educators and parents alike, will bring core Montessori principles and practices to life, and paint a picture of what a future with Montessori can look like. This will be a celebration of Dr. Montessori's vision and your work in making that vision a reality in schools all across the world.
Following their talk, we'll kick the celebration into high gear with The Montessori Event Welcome Bash—a joyous blowout that brings our community together and leaves you inspired by the great work of transforming lives through Montessori education.
---
Sandra M. Stevenson is an assistant editor in the Photography Department at the New York Times and member-at-large on the AMS Board of Directors.
Biff Maier, MEd, is director of faculty and curriculum development at Lexington Montessori School and co-director of the Montessori Elementary Teacher Training Collaborative, both in Lexington, MA. He is former chair of the Teachers Section of the AMS Board of Directors. AMS-credentialed (Early Childhood, Elementary I). AMI-credentialed (Elementary I–II).
Anna Perry, MEd, is executive director of Seton Montessori Institute and Schools in Clarendon Hills, IL. AMS-credentialed (Early Childhood, Administrator).
Brandt Smith, MEd, is an Erdkinder instructor at Clark Montessori High School and a teacher trainer at Cincinnati Montessori Secondary Teacher Education Program, in Cincinnati, OH. He holds a mindful teacher certificate from Mindful Schools. AMS-credentialed (Secondary I – II).
Catherine McTamaney, MEd, EdD, is an associate professor of the practice and director of undergraduate studies for the Department of Teaching and Learning at Vanderbilt University's Peabody College, in Nashville, TN. She is author of the blog, Montessori Daoshi, and of 2 books, including The Tao of Montessori. AMS-credentialed (Early Childhood).