Dr. Nancy McCormick Rambusch Lecture: Pedro Noguera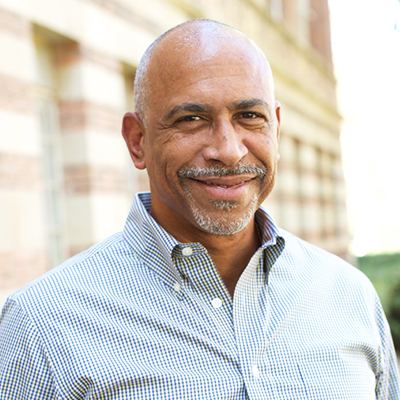 "Building a Foundation for Early Learning: Maximizing the Potential & Power of Preschool"
Saturday, March 23
12:45 PM – 2 PM
Early childhood education has incredible value and benefit to all children, and particularly those from historically under-resourced and disadvantaged backgrounds. In this keynote, Pedro Noguera will present a vast body of research that supports this claim and demonstrates how early childhood education unlocks lifelong doors of opportunity.
His research will show that quality matters, and that the wide disparity of fidelity to pedagogy among our preschools can lead to false assumptions about the efficacy of primary education. Dr. Noguera will describe why Montessori education contains many of the critical elements that must be present in high-quality preschool programs. He'll share case studies from his new book, The Crisis of Connection, that show how early learning experiences can be used to lay a foundation for empathy, curiosity, and solidarity among people of different backgrounds.
You'll come away deeply considering what you can do as an educator to develop effective partnerships with parents to further efforts to support children.
---
Pedro Noguera is the Distinguished Professor of Education at the Graduate School of Education and Information Studies at UCLA. He is a sociologist whose research focuses on the ways in which schools are influenced by social and economic conditions, as well as by demographic trends in local, regional, and global contexts.
He is the author of 12 books and over 200 articles and monographs. He serves on the boards of numerous national and local organizations and appears as a regular commentator on educational issues on CNN, MSNBC, National Public Radio, and other national news outlets. Prior to joining the faculty at UCLA he served as a tenured professor and holder of endowed chairs at New York University, Harvard University, and the University of California, Berkeley. From 2009 – 2012 he served as a Trustee for the State University of New York (SUNY) as an appointee of the Governor.
In 2014 Noguera was elected to the National Academy of Education. He recently received awards from the Center for the Advanced Study of the Behavioral Sciences, from the National Association of Secondary Principals, and from the McSilver Institute at NYU for his research and advocacy efforts aimed at fighting poverty.
Dr. Noguera was a classroom teacher in public schools in Providence, RI, and Oakland, CA, and continues to work with schools nationally and internationally as a researcher and advisor.
Books by Pedro
Are We Failing Our Students?