Sunday Keynote Speaker: Scilla Elworthy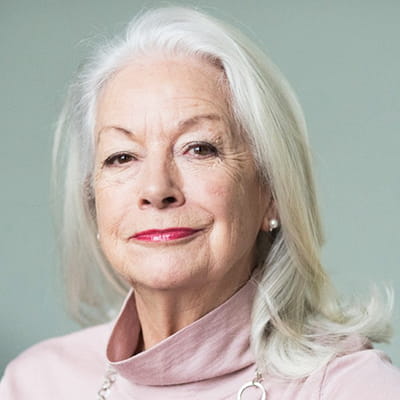 "Empowering Young People to Be Agents of Change"
Sunday, March 24
10:15 AM – 11:30 AM
Our world is more peaceful and prosperous than at any point in human history, yet the media and many voices in the political sphere insist on presenting a view of a world that is chaotic and violent. Too often, the latter message settles into our psyche and the former is lost—especially on children.
As educators it is our job to present the facts. Scilla Elworthy joins us to share thoughts on how we can assist children and youth in developing skills that effectively defuse anger and aggression in school—skills they can use beyond the classroom to transform the world for the better. Dr. Elworthy will show you how her work, which aligns with Montessori principles, fits seamlessly into a whole-child education philosophy. She will explore how including physical, spiritual, social, cognitive, and emotional development as part of students' education poises them to enable the child to face the deluge of negative stimuli all around her with clarity and composure. Scilla will explain why it is vital for children to learn about the world through discovery, and give you tools to pass on to your students for conducting their own peaceful conflict resolution.
In this keynote you'll explore the power of listening as the fastest way to turn an argument into an understanding. You'll learn how to help children combine their innate idealism with their newly learned skills so that they can make positive changes in their community.
---
Scilla Elworthy is a 3-time nominee for the Nobel Peace Prize for her work with the Oxford Research Group to develop effective dialogue between nuclear weapons policy-makers worldwide and their critics. This work included a series of meetings between Chinese, Russian, and Western nuclear scientists and military. She founded Peace Direct, an organization that seeks to fund, promote, and learn from local peace-builders in conflict areas.
Scilla was awarded the Niwano Peace Prize in 2003 and has advised many world and corporate leaders. She co-founded Rising Women Rising World in 2013, and FemmeQ in 2016 to establish the qualities of feminine intelligence for women and men as essential to use in building a safer world. Her TED Talk on nonviolence has been viewed by over 1.1 million people. Scilla's latest books, The Business Plan for Peace: Building a World Without War and Pioneering the Possible: Awakened Leadership for a World that Works received critical acclaim.
Books by Scilla
Fighting with Nonviolence