Keynote Speaker: Wynton Marsalis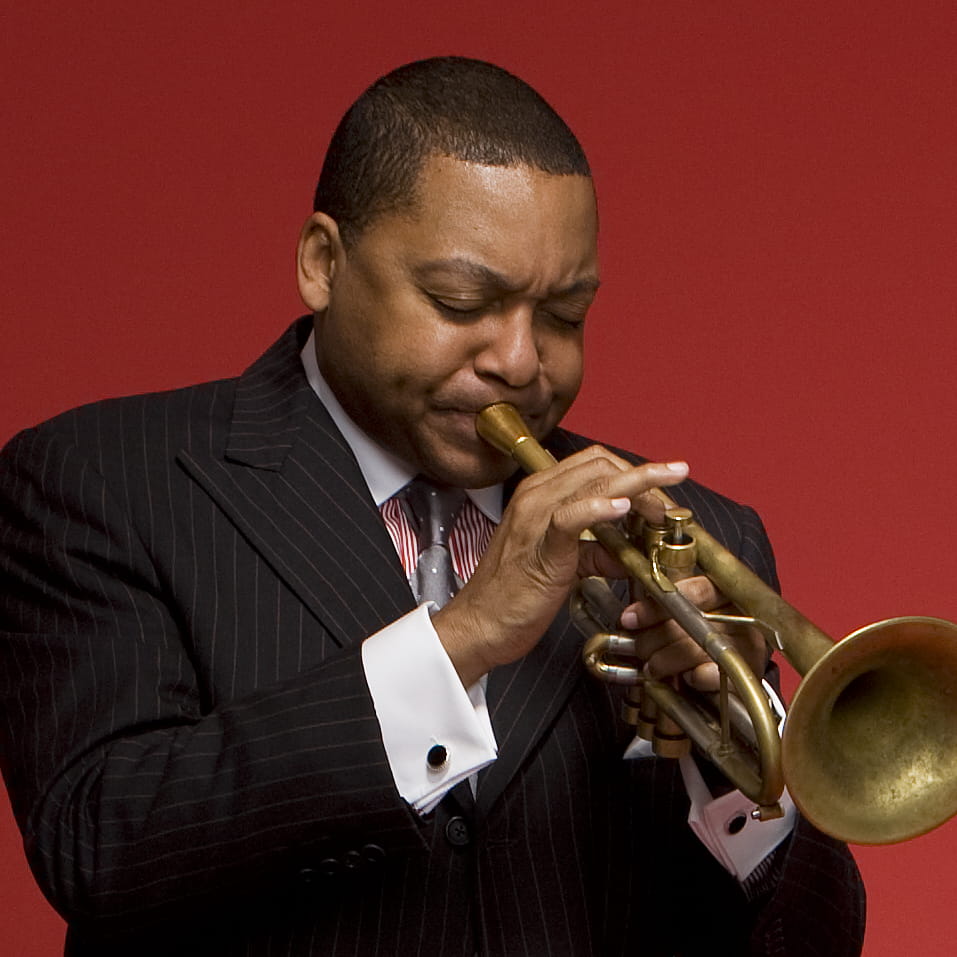 Keynote Address: Visions, Dreams, Goals
Saturday, March 6
7:30 PM – 8:15 PM
About Wynton Marsalis
Wynton Marsalis is an internationally acclaimed musician, composer, bandleader, and educator who currently serves as director of Jazz Studies at The Juilliard School and managing and artistic director of Jazz at Lincoln Center.
In his role at Jazz at Lincoln Center, he spearheaded the creation of 2 unique programs aimed at youth. "Jazz for Young People" concerts are designed for school-aged children and "WeBop!" gives preschoolers and babies as young as 6 months a chance to groove. Both programs are designed to provide children with a fun, musical environment, and exposure to the rudiments of jazz music.
Born in New Orleans, LA, to world-renowned jazz pianist Ellis Marsalis Jr., Marsalis came to music at a young age. When he was 12, Marsalis began his classical training on the trumpet and 5 years later, entered The Juilliard School in New York City. Shortly after, he joined Art Blakey and the Jazz Messengers, an iconic jazz combo he would play with for 2 years before leaving to perform in a quintet with brother Branford Marsalis. For 15 consecutive years, he and his band performed over 120 concerts a year. With superior musicianship, the infectious sound of his swinging bands, and the far-reaching series of performances and music workshops, Marsalis rekindled a mainstream interest in jazz throughout the world and inspired a new generation of young musicians.
Since his debut album in 1982, Marsalis has produced over 100 records and won 9 Grammy Awards and sold over 7 million copies worldwide. To this day, he remains the only artist ever to win Grammy Awards in 5 consecutive years (1983 – 1987).
He is the world's first jazz artist to perform and compose across the full jazz spectrum from its New Orleans roots to bebop to modern jazz. By creating and performing an expansive range of brilliant new music for quartets and big bands to chamber music ensembles and symphony orchestras to tap dance and ballet, Wynton has expanded the vocabulary for jazz and created a vital body of work that places him among the world's finest musicians and composers.
Marsalis has published 6 books including 2 books for children: Squeak, Rumble, Whomp! Whomp! Whomp!: A Sonic Adventure (published 2012); Jazz ABZ (an A to Z collection of poems celebrating jazz greats) (published 2007); and Moving to Higher Ground: How Jazz Can Change Your Life (published 2008).
Keynote Presentation sponsored by Montessori Mozarts / Lakeview Montessori